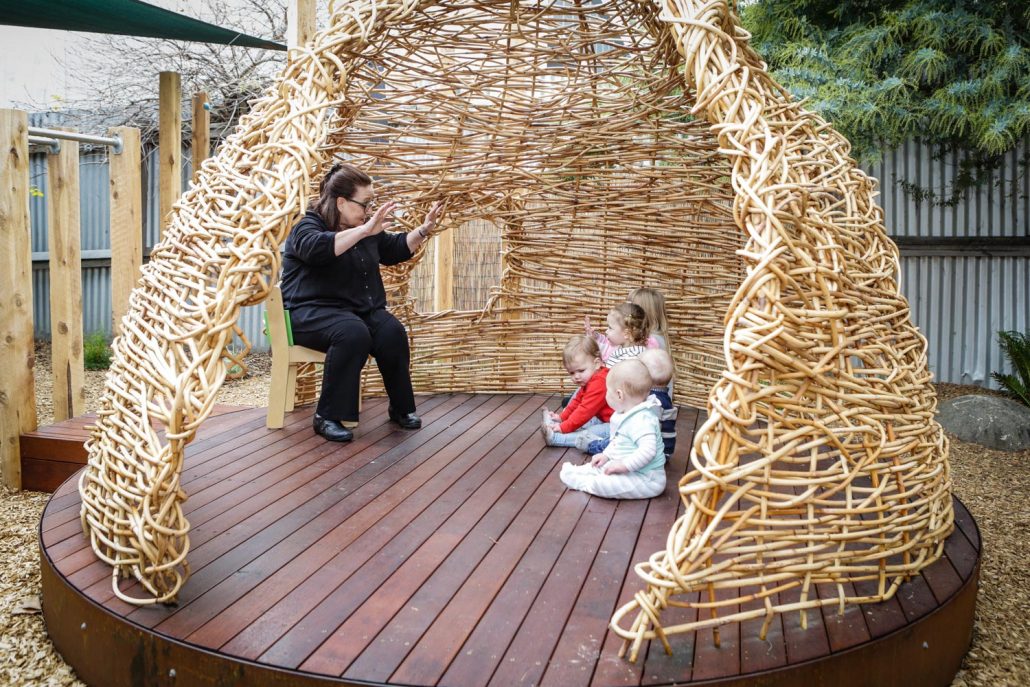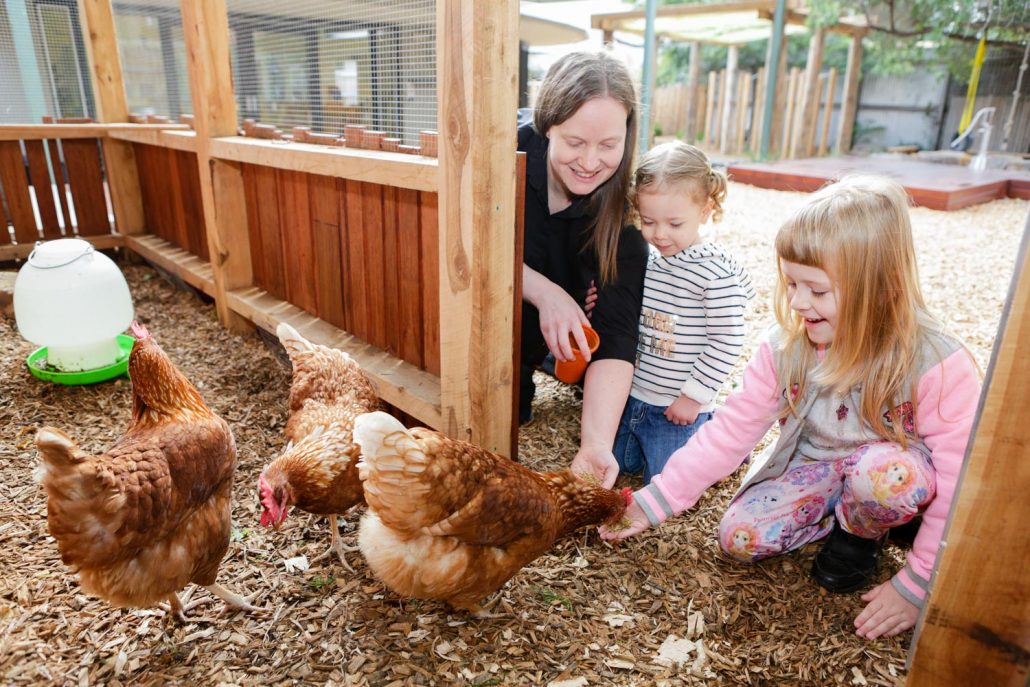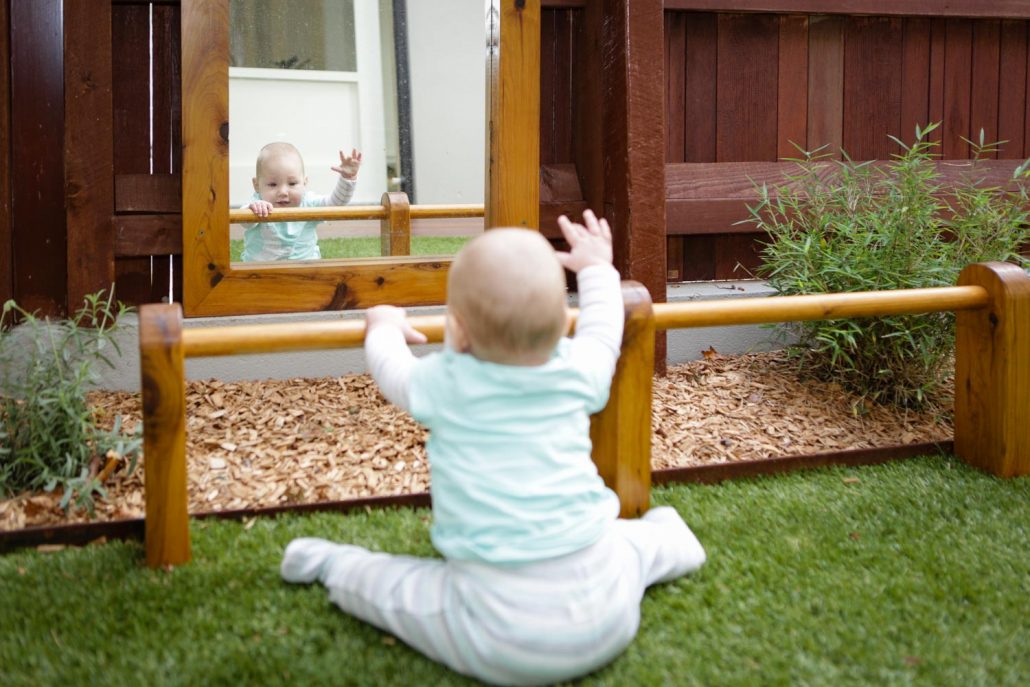 Child Care South Melbourne
Apple Blossoms' newest Child Care Centre is centrally located in the heart of South Melbourne, near the Dorcas and Clarendon Street intersection. We are a privately owned centre who believe in providing the highest quality care for your children.
At our South Melbourne child care centre we use organic food prepared by our in-house chef. Our focus is on delicious, low-allergenic food with menus designed especially for growing strong little bodies and minds. We encourage our children to learn about nutrition and food in a fun way – feeding the chooks and collecting eggs is a favourite activity within our centre.
Your children can also enjoy growing fresh vegetables in our vege gardens – and picking the produce when its ready. Apple Blossoms is a purpose built child care centre where we have incorporated worm farms, compost areas and fruit trees.
Our natural outdoor classroom has wood structures left in their natural state. Children play and learn with natural elements like mud and water in the mud kitchen. In our adventure playground we use natural materials, in our hand crafted bamboo yurt, water flowing pump and sand play area. The river-like bed and splash areas are designed for appropriate aged children.
Inside our child care centre we have pot plants and other greenery to enhance a calm, natural indoor environment. We also encourage children bringing natural materials inside, for learning and play. Flowers, twigs, pebbles, gumnuts are used within imaginative play, for learning concepts of sorting, counting, same/ different, big / small.
Apple Blossoms Early Learning curriculum is based on the Early Years Learning Framework. This is also part of the National Quality Framework. Our child care rooms in South Melbourne are age appropriate to:
• Babies (0-2 years)
• Toddler (2-3 years)
• Kinder (3-5 years)
Our child care team are passionate about the care they provide for your children in a fun and safe environment. Having fun, playing, learning are key to your child's happiness. Our team of professionals are chosen because of their ability to nurture your child through learning. It is this ability, along with their qualifications and child care experience that makes us special in child care in South Melbourne.
We warmly invite you to enjoy a cup of tea and take a tour of Apple Blossoms, South Melbourne.