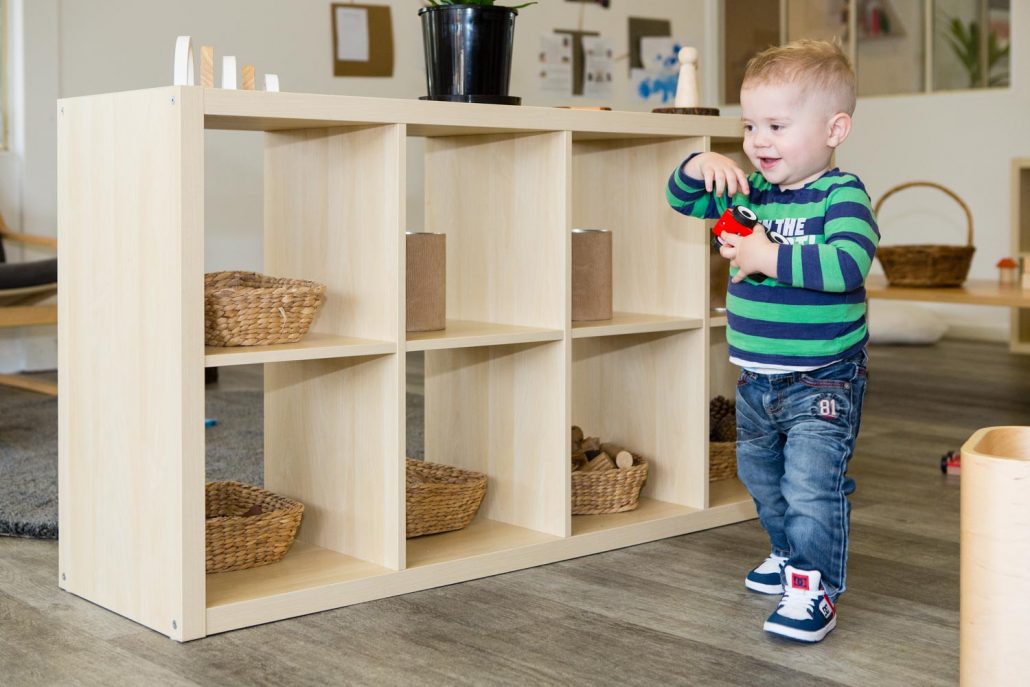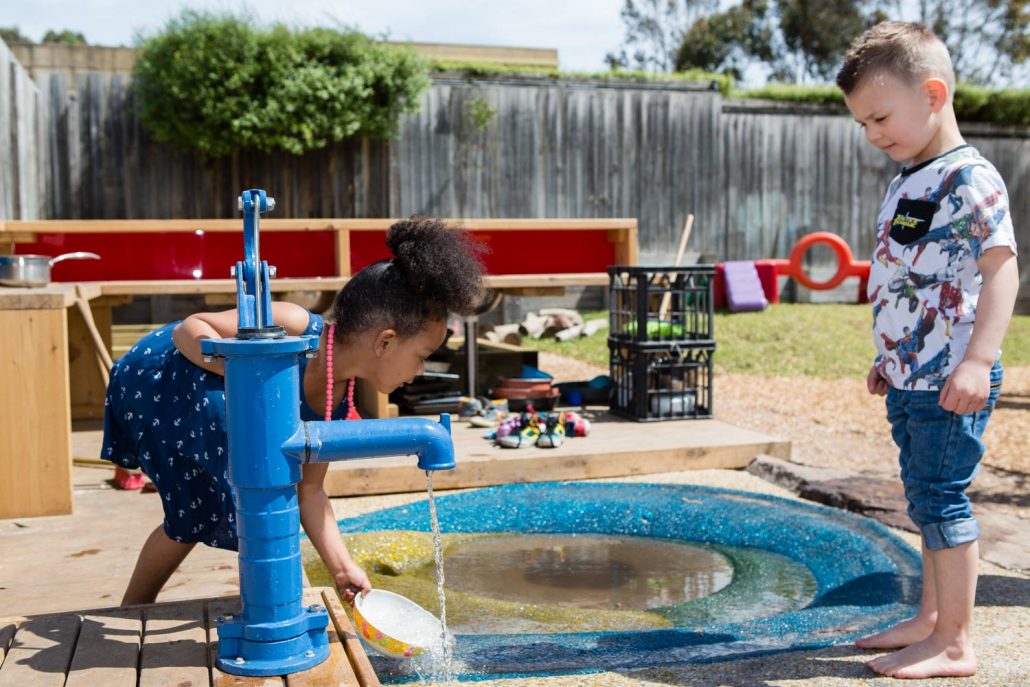 Each Apple Blossoms centre will have a custom-built nature play space. Research shows that playing outdoors has the positive effects of:
improved concentration and self-discipline after being outside with nature;
more creative play and improved social interaction with people around them;
exposure to a wider range of words to describe the many elements of the environment;
and children are sick less often!
There are many more social and emotional benefits to learning in a natural outdoor environment – here is a list of informative references for you to enjoy:
mcom;
claire-warden.com;
gov.au/early-years-learning-framework.
We have put considerable thought and effort into designing unique outdoor environments for each centre that includes:
a natural outdoor classroom;
wood structures left in their natural state;
natural elements like mud, water, clay, sand;
flowing water play space that incorporates features like water pumps, river like beds, splash areas;
flowers, plants, fruit trees; and
worm farms, compost areas and edible vegetable garden.
We encourage our children to care for the world we live in and help them explore the physical concepts of freedom, boundaries and managing self-risk.