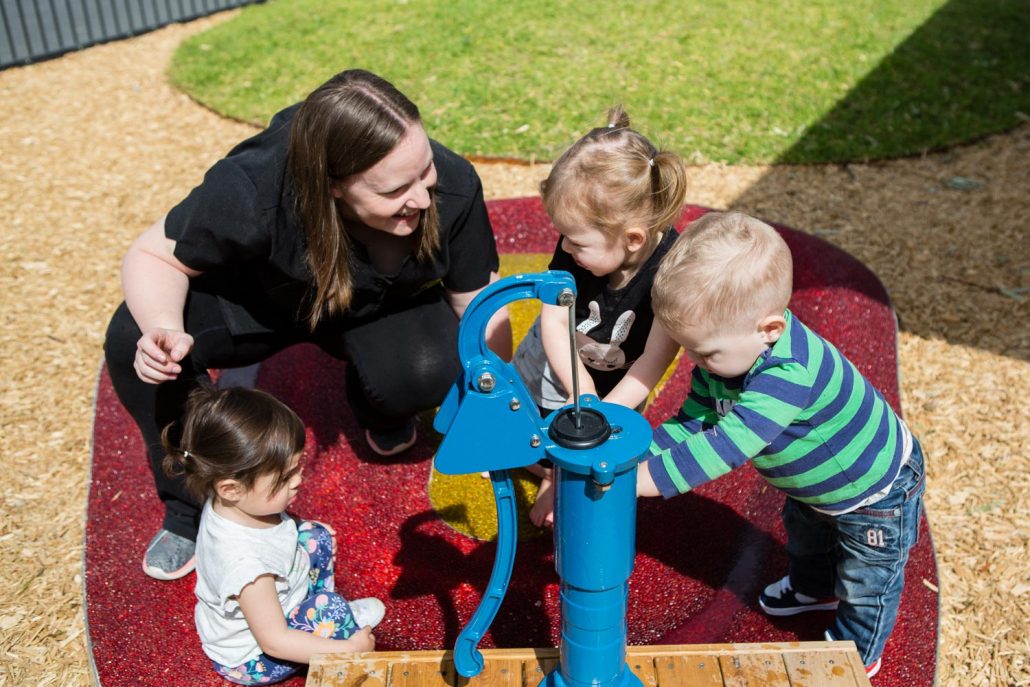 Toddlers have varied opportunities to explore their natural environments whilst developing independence and self-help skills.
Mindfulness and respect is modelled by educators to support toddlers to build relationships with other children and adults. Educators do this by recognising and supporting individual needs of children and creating routines and structures around this.
Our toddlers also have opportunities to explore various art experiences such as colour mixing, painting and clay sculpting in the mud kitchen.
Throughout the day our toddlers enjoy environments that are sensory rich, safe and fun – every day is a learning opportunity!