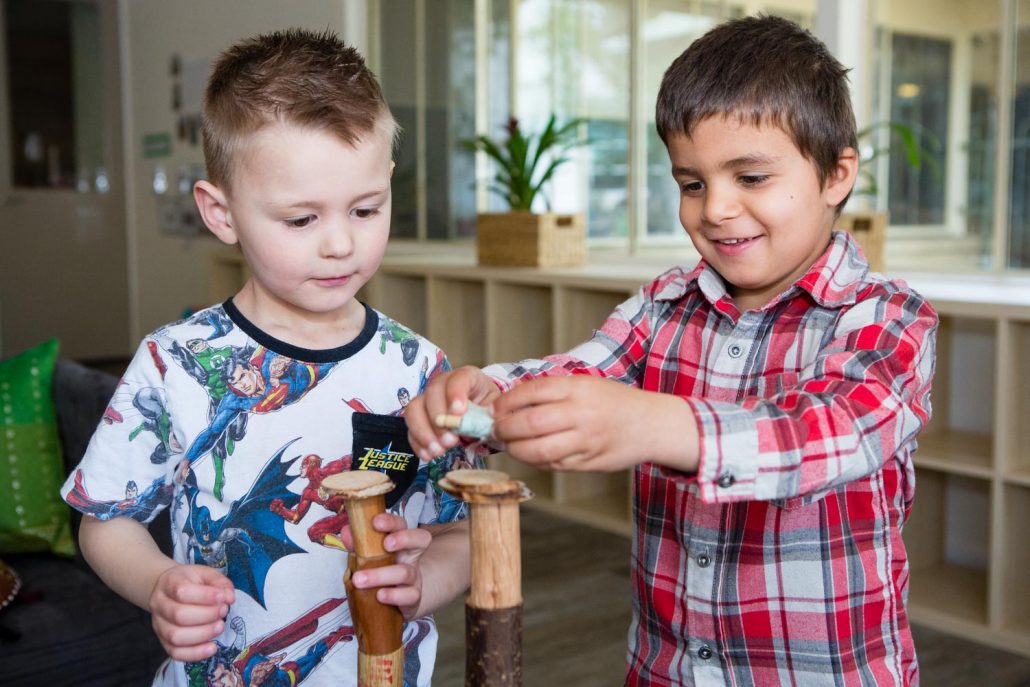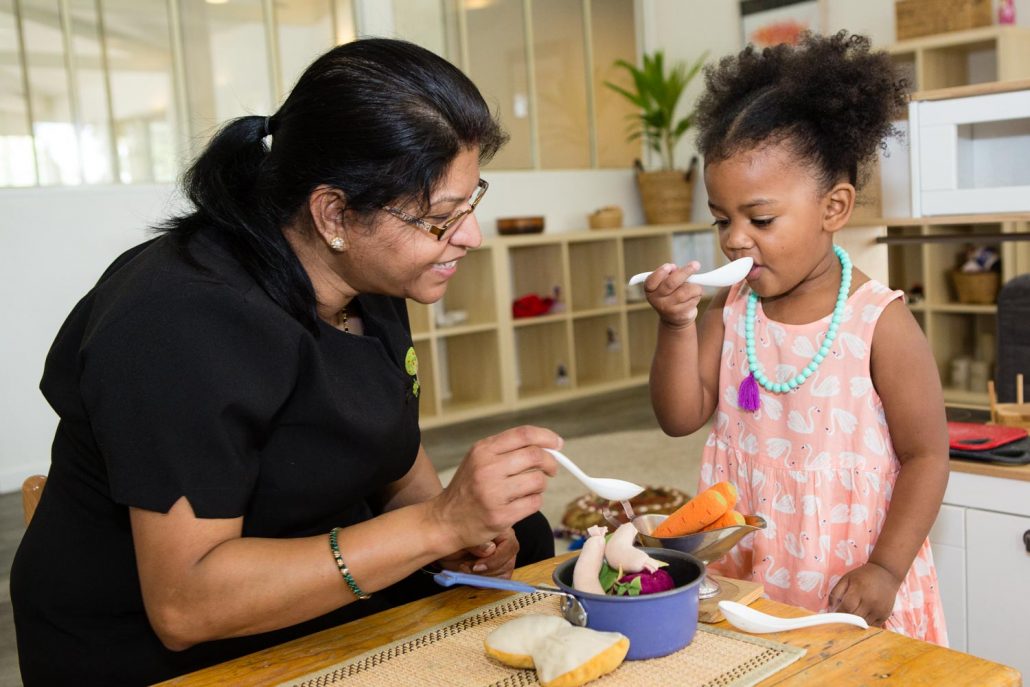 Pre-Kinder
&

Kinder – 3 to 5 Year Olds
Pre-school aged children in both kinder and pre-kinder rooms will access programs designed with a holistic, play based approach. Educators provide stimulating environments that support children to explore and learn in both structured and unstructured play.
With supportive staff close at hand, there are lots of opportunities for children to work together to build their own and each other's knowledge and skills.
Our teachers practice yoga and mindfulness techniques to promote an environment of relaxation and calm.
In the kinder room children will access a school readiness program that is focused on building children's independence, social skills and confidence as learners.